Devin Barrington-Ward
Director of Communications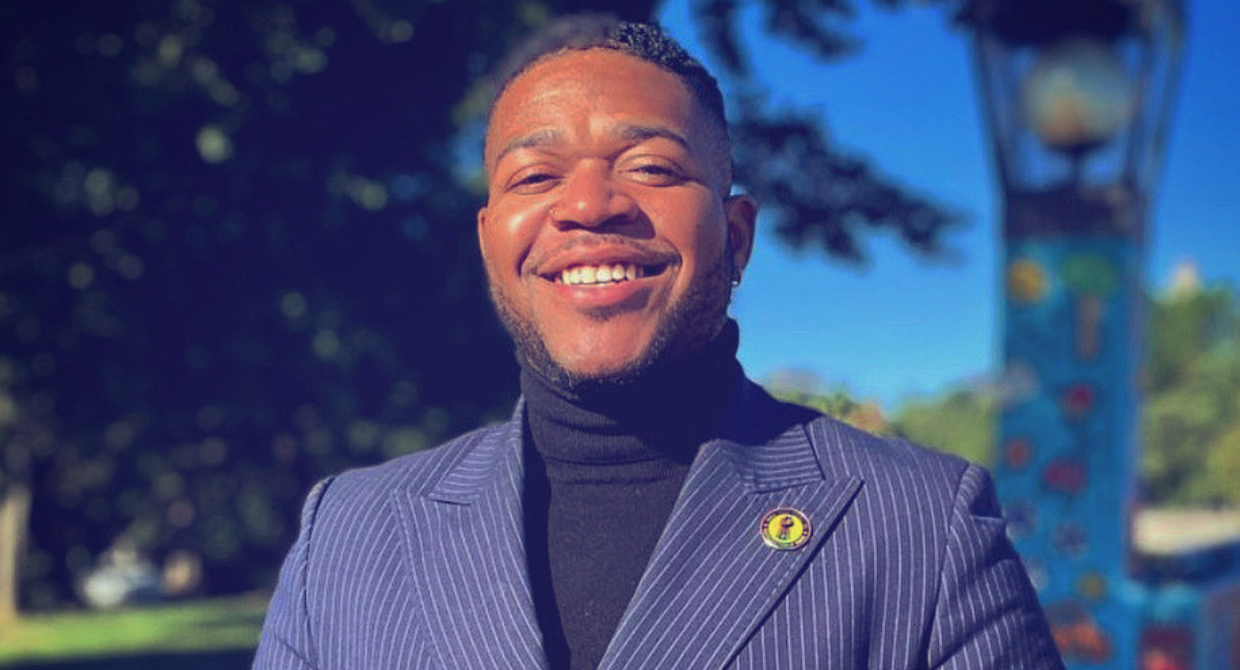 Devin Barrington-Ward is a community organizer, political activist, and communications strategist fighting to build a better future for Black and other marginalized people. Devin's vision for the future is grounded in his lived experiences and identity as a Black Queer man of Caribbean parentage who has survived youth homelessness, police brutality, and the lack of health care access in the south.
Since the age of 16, Devin has been working to transform and empower marginalized communities by fighting to dismantle the barriers to good health, justice, collective safety, and economic freedom through an abolitionist framework.
He got his start working on Stacey Abrams' 2006 campaign for the Georgia State House of Representatives. Since then, his experience has been shaped by serving in key positions to elected officials and community groups including chief of staff, communications director, lobbyist, campaign manager, nonprofit board president, and frontline community organizer within the ecosystem of the Movement for Black Lives. Additionally, Devin has also been a candidate for the Atlanta City Council and the Georgia State Senate.
Devin's advocacy has led to more funding for HIV prevention services in Georgia, a 700 person decrease in the number of incarcerated people at the Atlanta City Detention Center, a $15 million cut to the Atlanta Corrections Department's budget, and the diversion of some of those funds to support community led safety initiatives.
As an abolitionist, Devin relies heavily on blending his political experience with his community organizer credentials to create an inside/outside strategy that builds power for marginalized people through community mobilization efforts while focusing that power to demand change for our political leaders.
Devin draws inspiration and courage from the work of freedom fighters who have come before him including his great-great-great grandfather Minister Paul Bogle, a Jamaican National Hero and the leader of the 1865 Morant Bay Rebellion, an uprising against the Colonial British Government in protest of racial injustice and economic inequality.
Pronouns: he/they