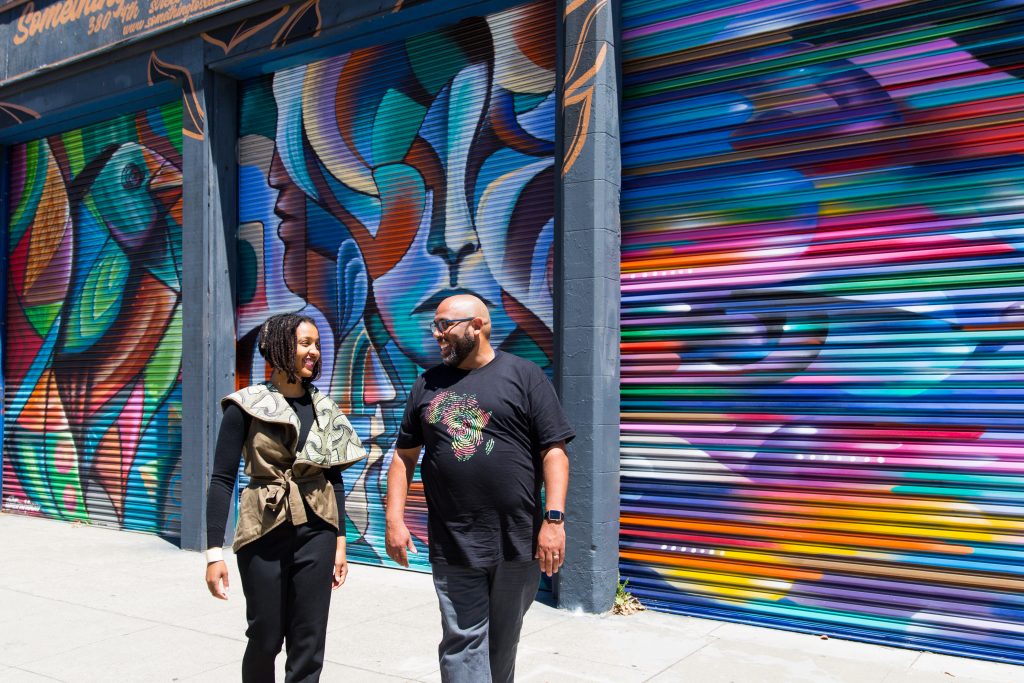 In 2018, Solana and Jeremie met for breakfast during a national conference. At the time, they were executive leaders at a multimillion dollar national nonprofit think tank supporting leading advocacy and research on the racial wealth gap. One statistic didn't settle well: median Black and Latinx wealth will reach zero by 2050 if nothing is done to change this fact. 
That morning, they were faced with another harsh truth: Though Solana and Jeremie were ready to fight and spearhead a new initiative on closing the racial wealth divide, they realized they were part of the problem. 
In their then roles, they were not effectively addressing the issue of economic inequity. Their ideas were not bold enough, their understanding of how the economy works was wrong, and they were following the wrong leaders. In short, they agreed the approach they were applying to the problem would not dismantle centuries of economic and racial oppression. Working in elite think tanks—organizations that are largely unwilling to intentionally and actively dismantle systemic racism—they were trapped under outdated frameworks and ideologies that prevented imagining a world beyond our expectations.
So that morning, they set out to apply a different approach to traditional policy advocacy by centering grassroots leaders of color as essential and effective changemakers.
They set out to build Liberation in a Generation.
Learn about LibGen's core organizational values.