Distancing Racism Beyond COVID-19: From Racial Exclusion to Radical Inclusion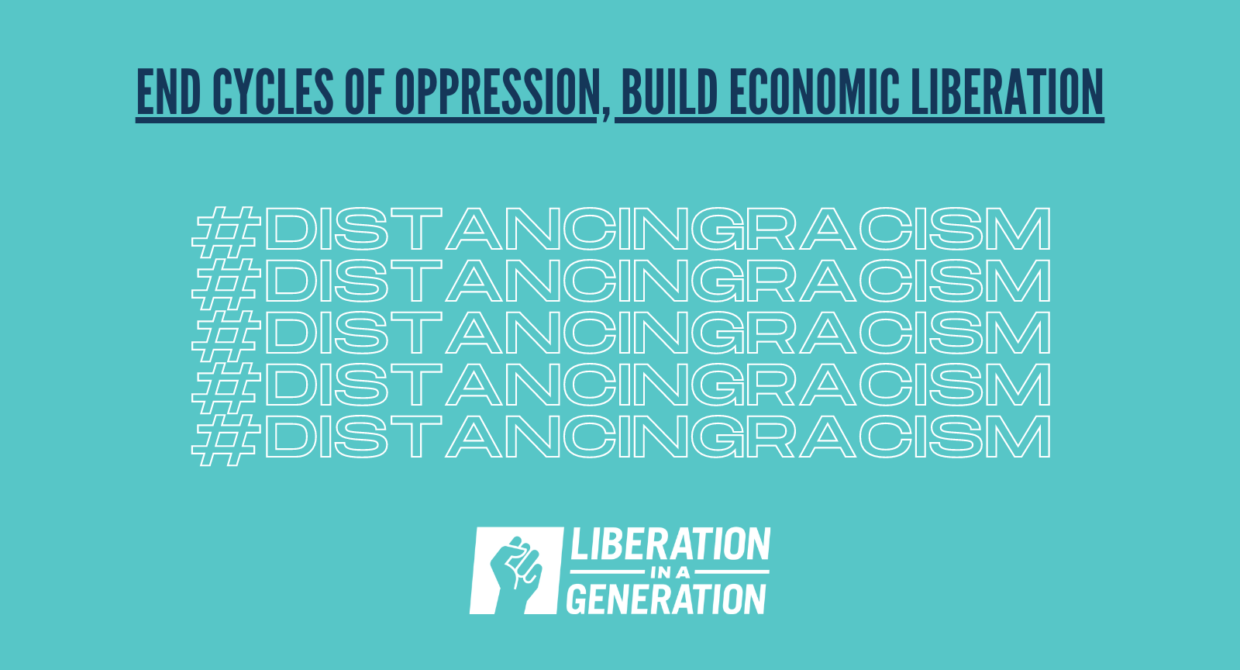 Social distancing has been essential in combating the spread of the coronavirus, which amplified and exacerbated the fact that the real pandemic in America is and has always been systemic racism.
In a new report, Solana Rice, Jeremie Greer, and Groundwork Collaborative's Daniella Zessoules make the case for "distancing racism." This means exploring the inextricable ties among racism, the economy, and the COVID-19 pandemic and recession—and putting space between cycles of oppression.
This report explores three themes:
How systemic racism and racially exclusionary economic decisions have facilitated our current disparities;
How rapid response efforts must lead to a longer-term reimagining of our systems; and
How to build power to demand what we need.
Without intentional policy choices that adequately and explicitly combat cycles of oppression at all economic and political levels, COVID-19 relief won't provide people of color with relief from the racism that dominates our economic and political lives. Ultimately, the authors lay out the pathway needed to move toward the economic liberation of all people of color.